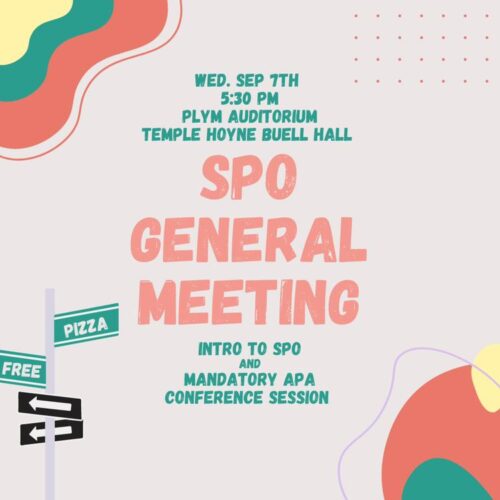 September SPO Meeting
Please come to SPO's first meeting of the year at 5:30pm this Wednesday (Sep 7th) in the Plym Auditorium of TBH! Pizza will be provided after the meeting.
This meeting is mandatory for all students going to the APA-IL conference. After the meeting, we will be going over reimbursement, answering questions, and helping everyone with travel and hotel arrangements.
We hope to see you this Wednesday to learn about all of our great events planned for this semester. In the meantime, follow us on Instagram (@spouiuc) for updates on SPO!