We depend on you.
You can support the Planning at Illinois community in a variety of ways. Endowments and funds—established through the kindness and generosity of alumni, faculty, and donors—provide needed support. Your contributions help us attract bright minds. Your donations enrich our world-class teaching and groundbreaking research. Your gifts allow us to connect with alumni who, in turn, support future graduates. This financial support is critical as budget allocations continue to dwindle. Some endowments are dedicated to students. Others support specific fields or research. But, any amount you give will directly impact the future of Urban Planning at Illinois.
We also need your help with professional development opportunities for the next generation of planners. Here are three ways you can make an impact and help our students in these challenging times:
Make A Gift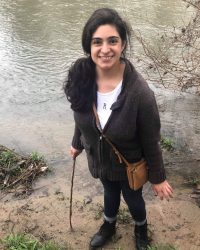 I chose DURP at UIUC because even though we are at a large university, the department is tight knit and welcoming. You truly get to work with professors at a one-on-one level, and collaborate with your classmates in and out of the classroom. There are learning opportunities at every corner…
Ana Mendoza, BAUSP Candidate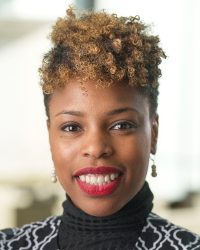 During my graduate studies, I developed a passion for developing 'community-university' partnerships that aimed to address social justice issues. This passion was nurtured through my involvement in Planners Network and taking courses through my concentration in Community Development for Social Justice.
Melissa (Pognon) Shillingford, Joint Masters in Human and Community Development and Master of Urban Planning, 2011