Living in "Chambana" is fun!
There's a lot to do in Champaign-Urbana or, as locals say, "Chambana." Explore Champaign's Downtown, Midtown, and Campustown districts or Historic Downtown Urbana. Each area is unique, but they all offer a blend of restaurants, shops, night clubs, and culture. If you're feeling studious, you can check out the Champaign Public Library. Or, perhaps, take a stroll past the many boutiques and shops located in the charming, historic buildings. For something unique (and recycled), Dandelion Vintage offers vintage clothing, accessories, and books. The Champaign County History Museum at the Historic Cattle Bank provides a glimpse of the past. For the kid in all of us, the Orpheum Children's Science Museum inspires, engages, and educates children through science and the arts. Join the crowds at the historic Virginia Theater for Roger Ebert's Film Festival, Ebertfest. Looking for something different to eat? Grab a quick bite in one of the many Campustown restaurants, offering a variety of cuisines from around the world. Whether it's a lazy afternoon or a night on the town, Champaign County has something for everyone.
How do you want to get around town?
Ride our C-U Mass Transit District for free as a student. Rent Zipcars by the hour or day, and only pay for the time you use. The League of American Bicyclists designated Urbana as a Bicycle Friendly Community in May 2010. We have bicycle groups, high bicyclist mode share, a comprehensive bike plan, a bicycle advisory committee, and plenty of bicycle parking. Urban Planning has 2 bicycles in our own bike share program.
Consider biking or walking through the West Urbana Neighborhood. It was designated as 1 of 10 Great Neighborhoods for 2007 through the American Planning Association's (APA) Great Places in America program. APA selected West Urbana for its sustainable design, alternative forms of commuting, inviting spaces, and community focus. Situated between campus and downtown Urbana, this neighborhood has maintained its unique identity for more than a century. Many historic properties remain today as a result of engaged residents and sustained planning efforts. The nearby Urbana Free Library has one of the highest usage rates in the nation.
Champaign-Urbana values sustainability.
Urbana's Market at the Square is one of the largest and most diverse farmers' markets in Illinois. It shows our community's commitment to sustainability. Since the late 1970s, local farmers have been providing produce and goods. Today, the Market showcases over 170 vendors with thousands of patrons each weekend.
Urbana's U-CYCLE recycling program was one of Illinois' first residential curbside programs. Over the decades, our community has expanded recycling services and explored new outlets for innovative recycling.
The award-winning PACA Architectural Salvage Warehouse is a treasure trove of historic building materials awaiting re-use. Shop at Habitat for Humanity's ReStore, where you will find an array of gently used furniture and building supplies.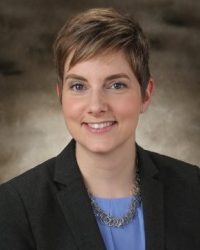 Several years after leaving Champaign, I realized I missed what Urbana-Champaign offers: the small town feel with the cultural attractions of a big city, all conveniently located and at a great price. It was an easy decision to return.
Lorrie Pearson, MUP 2001