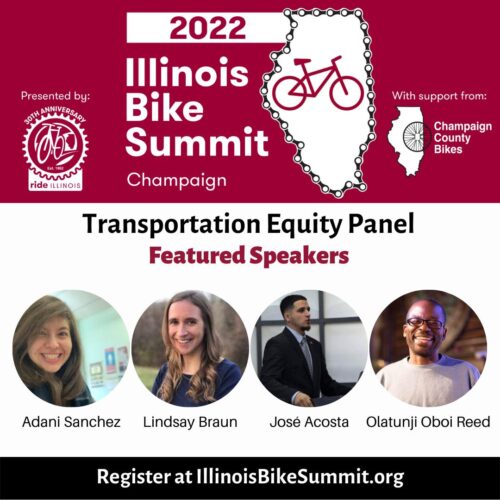 Transportation Equity Panel
Our panelists will share their personal stories and how the lack of transportation options and suitable infrastructure has impacted them and their community. They will share details related to their work and research to enhance the conversation.
Attendees are invited to continue the conversation with the speakers at the In-Depth conversations that will take place during the afternoon.
Speakers
All are invited to attend the 2022 Illinois Bike Summit!