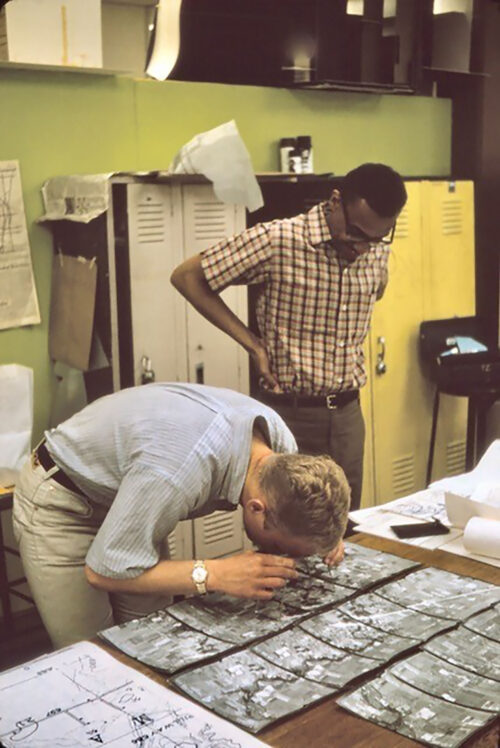 Doug Houston fondly remembers the makeshift urban planning studio that he frequented as a University of Illinois student in the late 1960s. It was fashioned out of a fallout shelter in the basement of Bevier Hall. Among the drafting tables, t-squares, and chalkboards, he recalls civil defense barrels stocked with Spam and other canned goods. It's fitting that when Doug and his wife Laura, also an Illinois alum, recently worked with University of Illinois Advancement to establish a new fund, they decided to call it the Basement Studio Fund for Professional Development.
Doug is enthusiastic about the importance of offering opportunities for students to connect with professionals in the industry through conferences, internships, and other professional development experiences. Thanks to the late Professor Lachlan Blair, Doug was fortunate to get a job as a planning aide with the recently formed Champaign County Regional Planning Commission (RPC) in 1967. He worked part-time during the school year and full-time over the summer and other breaks while pursuing his Bachelor's in Urban and Regional Planning at Illinois. Doug graduated in 1970 with a plethora of professional experience that would launch his life-long career in planning and public finance.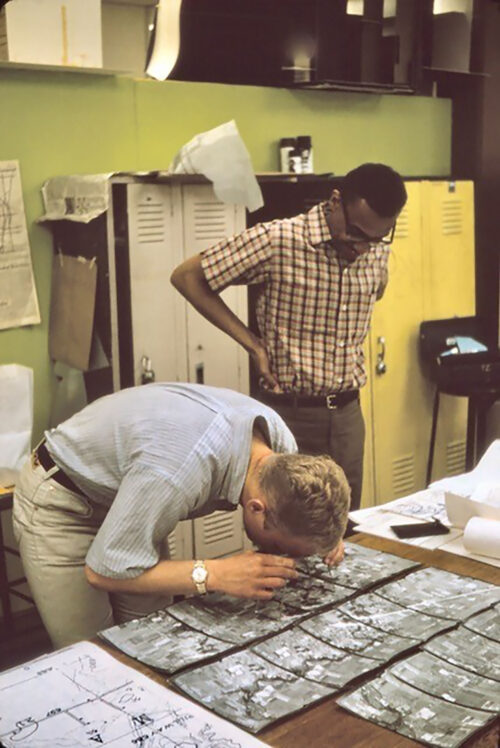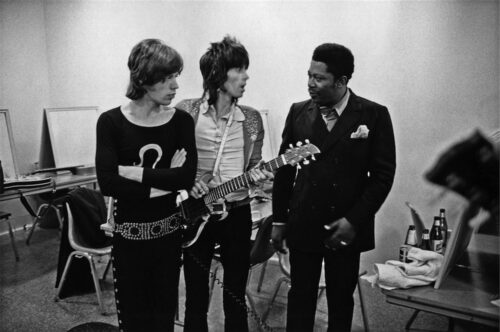 During his time at Illinois, Doug was heavily involved with the student and faculty appointed University Concert and Entertainment Board (UCEB) and the student-run Star Course organization. Up until Assembly Hall and Krannert Center took over most of these functions in the 1970s, Star Course and the UCEB were charged with contracting, promoting and staging live concerts on campus for fellow UIUC students and the community. Students participated in all aspects of event planning including artist selection and booking. In 1969, Doug was involved in booking B.B. King for a November 15 concert at Assembly Hall, but he didn't realize it would end up being a package deal. As he remembers it, soon after Star Course had secured King, Assembly Hall received a concert offer from the Rolling Stones for that same day. Everyone's first instinct was to cancel with B.B. King, but Doug and his fellow Star Course members had another idea: What if B.B. King opened for the Rolling Stones? The Stones and Assembly Hall readily agreed to the unusual setup and B.B. King opened for the Rolling Stones on Nov. 15, 1969 in two back-to-back shows at Assembly Hall.
Doug still has programs from nearly 80 concerts he attended or helped book while he was with Star Course & UCEB including the New York Philharmonic, the Julliard String Quartet, and Peter, Paul and Mary.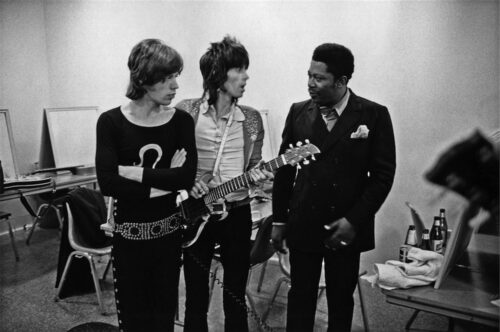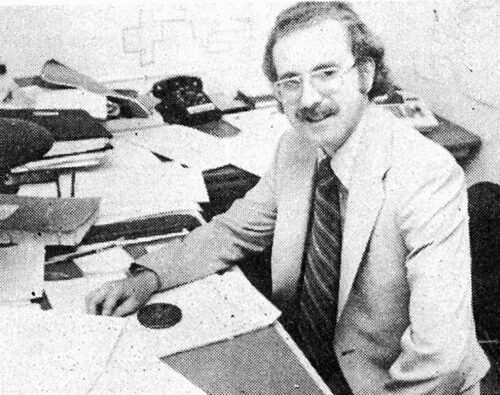 In 1970, the possibility of being drafted for the Vietnam War was still very much at the forefront of many young men's minds. Doug, having a deferment from the draft while attending college, was now among those young men. After graduation, Doug went to work for the City of Rock Island, IL as a development planner, knowing that if he was drafted, he was still close to home for induction. Fortunately, he was not drafted and was soon promoted to redevelopment director. The hands-on experience he obtained as a student proved to be invaluable as a professional. Doug stayed with Rock Island for 10 years, becoming its community development director. Doug recalled his time with Rock Island, "Building neighborhoods, building communities, and doing things that to this day I view as the most productive work I've ever done. It was hard to leave."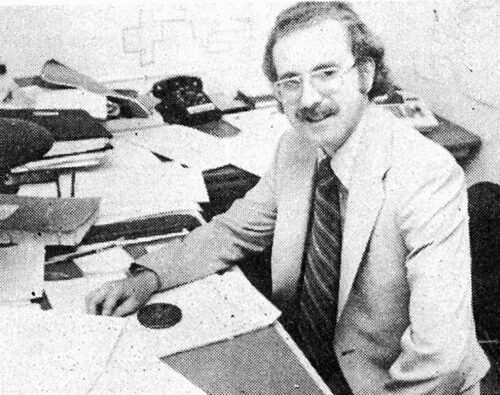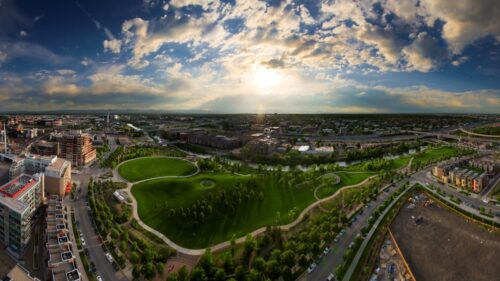 Drawing upon his Rock Island experiences and connections from his time at the University of Illinois, Doug was able to secure a job directing a 4-year redevelopment project in Boulder, CO. When the project wrapped up, Doug did some consulting work around Colorado and advised on several projects. He was particularly proud of his work on the initial planning for the Central Platte Valley project in downtown Denver. Led by Bill Lamont, University of Illinois alumnus and Denver planning director, Central Platte Valley is one of the largest redevelopment projects in Colorado history.
Doug's diverse experience accumulated since graduation played a key role in landing his next job, this time in public finance with Denver's Kirchner Moore & Company – later acquired by George K. Baum & Company – an investment banking firm he stayed with for 27 years helping finance public projects throughout the West until he retired in 2012 as an Executive Vice President. It was a small company compared to some of the larger firms from New York they were often competing against, but their focus on relationship building and community often put them at an advantage on many projects.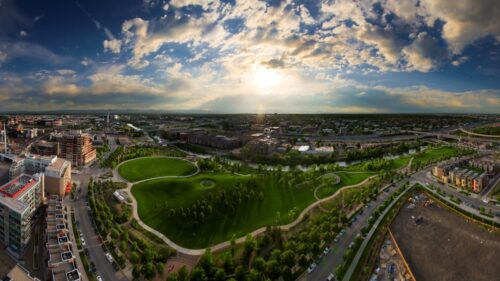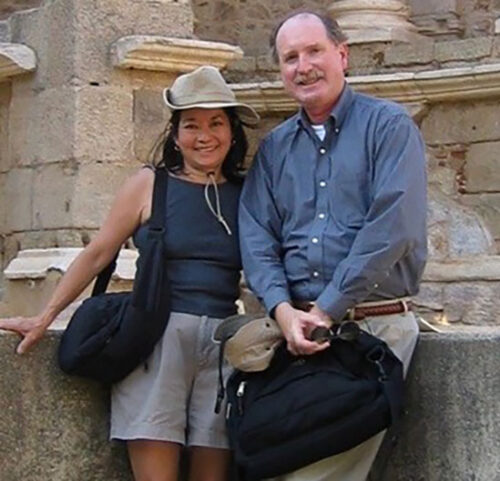 When asked how professional planning has changed since he started his first planning job in 1967, Doug acknowledged how issues of equity, social justice, and climate change have become important aspects of urban and regional planning. He emphasized that experiences like internships that expose students to what's going on in a community are one of the best ways to prepare planners to be leaders in their field. As it grows, the Basement Studio Fund for Professional Development will help support travel and living expenses of individual students to participate in public internships, job interviews, and student personal study and travel related to careers in planning. Reflecting on his gift, Doug shared, "People at the University of Illinois were helpful to me all my life. I wanted to help others too."
The success of the Department of Urban and Regional Planning at Illinois is a direct result of the generosity and support of our friends and alumni. If you'd like to learn more about how you can support the new Basement Studio Fund for Professional Development or other giving initiatives related to Planning at Illinois, please contact Jon Salvani.