As children, we often say we want to be doctors, police officers, fire fighters, or professional athletes. It's not until we get a little older that we realize how many different career paths are available to us – each unique to our own individual interests and passions. Drew Awsumb (MUP '14) didn't know he wanted to be a planner when he was growing up in Belleville, IL, just southeast of St. Louis. He knew he was interested in the way the streets in his town were laid out – numbered and on a grid system. Why was it designed this way? Who made these decisions? He would spend his free time as a child drawing maps of imaginary places with elements of pretend neighborhoods. Drew recalls playing a lot of SimCity, a popular computer game that allows players to develop a city from an undeveloped piece of land, in his youth. He could decide where to place infrastructure like roads, parks, fire stations, and hospitals. As the "mayor" of your own city, he also had the ability to determine the budget, tax rate, and what public services to offer his citizens. Drew admits that this game was likely his point of entry into urban planning, even if he didn't quite figure out that was his calling until many years later.
Drew Awsumb's passion for helping others, one that he shares with his wife Jennifer, extends beyond his current work as Deputy Director of Community Development for the City of Highland Park. Drew and Jen are fully aware of the advantages their education provided them in their careers. They wanted to help others get that same advantage by providing financial support to students interested in Urban Planning at Illinois, but they didn't want to wait another 20 years until they retire to make a difference. The Awsumbs wanted to help now and so they worked with University of Illinois Advancement to establish the Illinois Planning Equity and Inclusion Scholarship Fund. This fund supports scholarships for students that contribute to the diversity of the student body as well as first-generation college students. Drew and Jen believe that a person's career aspirations should not be stymied by race or socioeconomic status, and so they took action to help break down these barriers.
Drew Awsumb started his career in government and public administration. He knew he was interested in local government and wanted to be involved in the decision-making processes of how land is used so he could make positive impacts on the neighborhoods and communities he served. After graduating with a BA in Political Science and Government from American University, Drew moved to the suburbs of Chicago where he worked as an Administration Intern for the Village of Morton Grove, IL while pursuing his Master of Public Administration at Northern Illinois University. Upon graduation, he accepted a position in planning and development with the city of Ferguson, MO. While working in Ferguson, Drew was pleased with the city council's openness to new ideas for development. The work was fast-paced and he gained valuable experience.
After leadership and political changes in Ferguson in 2007, Drew pursued a new city management position in Fairview Heights, IL, which neighbored his hometown of Belleville, and was the town where his mom worked at the mall's Sears department store. He was offered and accepted the position of City Administrator in 2008. As the Great Recession hit, Drew immediately experienced the effects as a city administrator. Now constrained by budgetary restrictions and a stressed economy, his day-to-day focus was more on budget, finance, and politics rather than development and progress. Fairview Heights, incorporated in 1969, grew as a result of urban sprawl from East St. Louis and Belleville. Land use was allocated to mostly single-family homes and retail which contributed to its growth in the 70s, 80s, and 90s. Now in a recession, this design, that lacked any diversity of land use, put a lot of pressure on the city's budget. Wanting to learn more about city planning and development, Drew got involved with the Congress for New Urbanism, a non-profit focused on preserving a more traditional neighborhood design that fosters community.
Now almost a decade into his career in city management, Drew often found himself regaling his friends and family with stories of suburban development plans and city planning commission hearings. It was at this time that he began to realize that maybe he wanted to be an urban planner. It was clearly something that he was passionate about and with a strong educational foundation in planning coupled with his experience in city management, he felt he could really make a difference.
Drew felt strongly that the future-oriented thinking and public policy aspects of urban planning is what drives progress in communities. He started looking at urban planning programs at different universities, and soon decided on the University of Illinois based on the quality and value of their Master of Urban Planning program. As someone who values formal education, Drew was enthralled by the class discussions and depth of knowledge exhibited by Illinois Planning professors such as Andrew Greenlee and Arnab Chakraborty. Drew reflected, "Affordable housing was around in 2012, but Andrew was passionate about it. And he stoked that passion in me. Coming out of that program, I knew that if I wanted to make a mark over the generation that I would be working for, we had to rethink housing and how it was being built, where it was being built, and for whom it was being built."
Serving as a teaching assistant for three Planning courses while pursuing his MUP, Drew graduated in May 2014. Curious about the private sector, Drew spent a couple years working as a senior associate for the consulting firm, Houseal Lavigne. In 2016, Drew moved to the northern suburbs of Chicago and accepted the position of Deputy Director of Community Development with the city of Highland Park where he still works today. The education he received at Illinois provided him with the pedagogic foundation to thrive in his career. Drew has what he referred to as a "seat at the table," giving him the ability to make decisions that can positively affect the community and people he serves. Drew and Jen Awsumb hope that the Illinois Planning Equity and Inclusion Scholarship will give students the opportunity to earn their seat at the table. If we want change, we need to make more of an effort to include people of all demographic and socioeconomic backgrounds in the decision-making processes that bring change and impact our communities.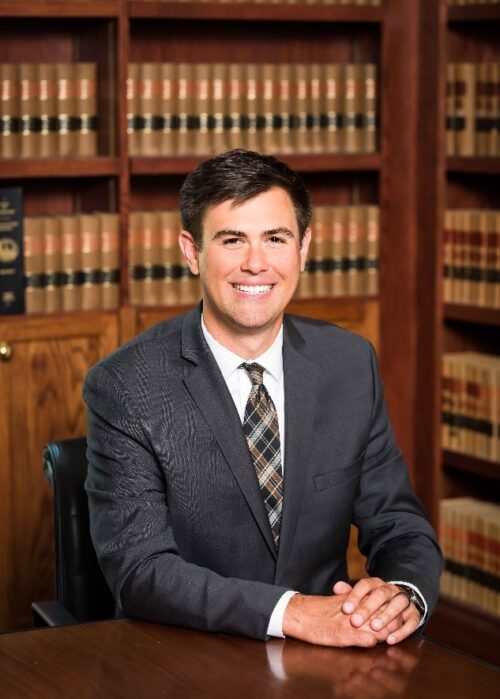 "Take somebody from an underrepresented demographic in Illinois that wouldn't have been able to go to the University of Illinois without assistance. They get to learn about why the place that they're from might be the way that it is. They get to learn about some of the tools, the public policies, and the choices we make, both how we got here past and present. They learn how they might be able to influence it moving forward. That doesn't just change their life. It could have a positive impact on the people in their communities. That's the bigger goal, and with a degree in Planning from Illinois, they're going to get a job that puts them in some of those rooms where they can provide input from a perspective that may not be in that room today." – Drew Awsumb (MUP '14)
The success of the Department of Urban and Regional Planning at Illinois is a direct result of the generosity and support of our friends and alumni. If you'd like to learn more about how you can support the Illinois Planning Equity and Inclusion Scholarship or other giving initiatives related to Planning at Illinois, please contact Jon Salvani.