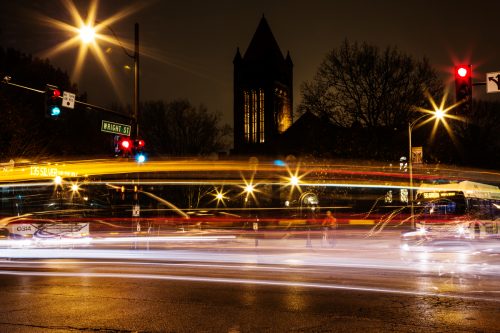 Welcome!
We welcome professionals from a variety of backgrounds involved in the management of urban systems. Common career fields include:
Architecture
Engineering
Sociology
Economics
Geography
Political Science
Environmental Sciences
Public Administration
Urban Planning
Public Policy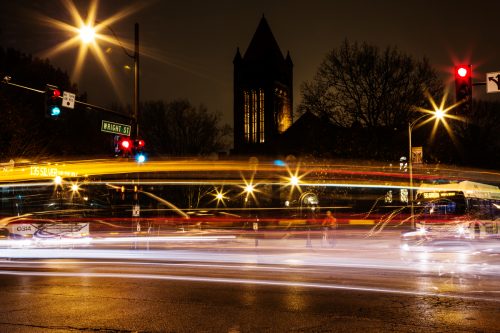 Be sure you meet the following requirements:
Do you have a baccalaureate degree?
The Graduate College considers only those applicants who have a baccalaureate degree (or its equivalent) from an accredited college or university, comparable in content and credit hours with a degree granted by the University of Illinois.
Do you have work experience?
At least 2 years of full-time, post-undergraduate work experience is recommended. It provides a framework for students to participate in class.
If English is not your first language (or one of your first languages), have you taken a language proficiency test?
If English is not a first language, applicants must take the Test of English as a Foreign Language (TOEFL) or the International English Language Testing System (IELTS). Test scores should qualify for Full Status admission, and the test date must be less than 2 years prior to the date of program entry. For more information, see the Graduate College's English Proficiency Requirement for Admission.
Application and Admission Dates
September 15: Graduate College application system opens for fall admission.
March 15: Apply by this date for full consideration for admission.
Early April: The department begins notifying applicants of acceptance.
Application and Admission Dates for the Dual-Degree Program with KDI School of Public Policy and Management or Hanyang University Graduate School of Urban Studies
October 1: Apply by this date for spring admission.
October 15: The department begins notifying applicants of acceptance.
Getting Started with Your MSSUM Application
Submit an Online Application
Applicants to the MSSUM program should submit an online application through the Graduate College Application for Admission along with the application fee. We also require that you upload a resume, statement of purpose, recommendations, and transcripts. The MSSUM program does not require GRE test scores. International applicants have additional requirements (discussed below).
Resume
Your resume should look clean and professional. List all relevant experience with month and year.
Statement of Purpose
The admissions committee places strong emphasis on the statement of purpose. Applicants should discuss their backgrounds, work experience, and professional goals—and how our program will enhance those goals.
Recommendations
Use the online system to request recommendation letters. Your references will submit recommendations online. If you have issues with the online system, ask your references to email their letters to Jennifer Kowalski. They should include your full name and the program to which you are applying.
Transcripts
Upload transcripts from all post-secondary educational institutions to the online application system. We require additional English translations.
GRE Scores
We do not require GRE test scores for admission to this program.
International Applicants
Proof of Language Proficiency for Non-Native English Speakers: Submit TOEFL or IELTS scores with your online application. Send official scores to institutional code 1836 (department codes are not used).
Proof of Financial Resources: International applicants submit proof of financial resources via the online application system.
International applicants can find useful resources for navigating the admissions and enrollment process through International Student and Scholar Services.
Post-Submission Process
After submitting, our department reviews your application for missing information and notifies you if we need additional materials.
Questions?
Dr. Dustin Allred
MSSUM Coordinator
Department of Urban and Regional Planning
University of Illinois at Urbana-Champaign
111 Temple Buell Hall, 611 E Lorado Taft Dr, Champaign, IL 61820
Voice: 217-333-6531
Email: dallred2@illinois.edu