Who Should Apply
We seek applicants who show promise as leading scholars. We also seek students whose interests match our faculty's expertise and strengths. We place strong emphasis on personal statements, academic performance, letters of recommendation, and communication skills. We look for applicants to highlight:
excellence in prior academic work and research
creativity and leadership in professional and other activities
a commitment and readiness for advanced research and teaching
a passion for problem solving
the capacity for original contributions to planning scholarship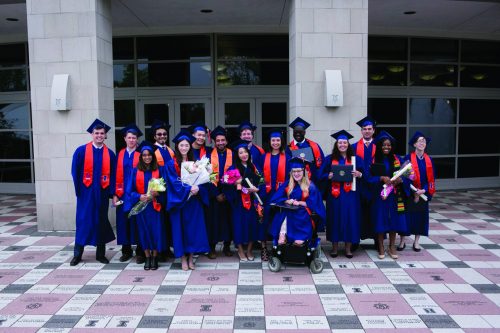 Who We Accept
We seek motivated students whose academic record demonstrates:
the ability to conduct advanced and independent research
academic excellence
leadership in fields of practice and research
intellectual creativity
a strong promise of scholarship
Our program is selective. On average, we admit only 2-4 students per year from a pool of 60-80 applicants. Most students enter with a master's degree in planning or related field.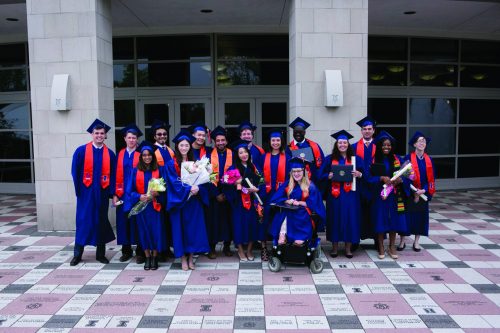 Application Details and Admission Dates
Applicants should complete and submit the following:
An Online Application Form through the Graduate College
Statement of Personal History (upload into Statements section)
Statement of Purpose (upload into Statements section)
Transcripts
TOEFL/IELTS Examination Scores
3 Letters of Recommendation
Resume or Curriculum Vitae
Writing Sample (Recent Publication or Report) (upload into Statements section)
Online Application
The Graduate College online application opens September 15 and closes December 1. We only accept students for the following year's fall semester.
Statement of Personal History and Statement of Purpose
We place significant emphasis on your Statement of Personal History and Statement of Purpose. Your Statement of Personal History should discuss your past. Your Statement of Purpose should focus on the future.
In 500 words or less, your Statement of Personal History should offer a narrative description of your life background. Discuss how your experiences have prepared you for this next stage in your studies. Describe the accomplishments and aspirations that have led you to your capabilities and interest in the program. Be selective in describing only those life experiences that relate to your academic goals and intellectual pursuits. Avoid general statements like, "As a child I always loved…" Instead, focus on specifics. Consider your social, cultural, and familial background. Discuss research, volunteer activities, and community or social service involvement. Highlight leadership experience and how it has prepared you for doctoral studies.
In no more than 1500 words, your Statement of Purpose should address your academic and professional aspirations. Focus on the future – what you propose to do at Illinois and how this program will contribute to your career goals. The Statement of Purpose should convey:
your reasons for pursuing a Ph.D. in Regional Planning in our department
your interest and experience in research and teaching
why the University of Illinois matches your research interests and career goals
Transcripts
Provide transcripts from all post-secondary educational institutions. You must have completed (or be in the final year of) a master's program from an accredited college in the United States or a comparable degree from a recognized institution of higher learning elsewhere. If you are in a master's program at the time of your application, indicate the date by which you expect to obtain your degree. If there is any change to your expected graduation date, you must notify us of your status change. Failure to do so will jeopardize admission.
Language Proficiency
If your first language (native language) is not English, submit the results of the Test of English as a Foreign Language (TOEFL) or the International English Language Testing System (IELTS) as evidence of your English proficiency. We recommend the following scores for full status admission:
103 on TOEFL IBT
7.5 on IELTS
or 125 on Duolingo (only accepting tests taken between Feb. 1, 2020 and Aug. 1, 2022)
All scores must be dated within two years of the beginning of the proposed admission term. Please read here for full information about language requirements.
Please note that if you want to be considered for departmental funding, we ask that you demonstrate oral English proficiency prior to campus arrival via TOEFL or IELTS exams. More information can be found here.
Letters of Recommendation
Arrange for 3 letters of recommendation from people who can evaluate your intellectual capability. These letters help us assess your prospects for conducting advanced research. At least 2 letters should be from faculty members with whom you have taken courses or have conducted research. All letters should be from people who know you well enough to address your abilities and accomplishments in detail.
Resume or Curriculum Vitae
Please submit your professional resume or curriculum vitae (CV). Your resume should look clean and professional. List all relevant experience with month and year. For the writing sample, we recommend a recent publication, report, or unpublished term paper that highlights your academic writing abilities.
Writing Sample
The writing sample should be a recent publication, report, or unpublished term paper that highlights your academic writing abilities. The writing sample should be sole authored by the applicant.